FireSmart
Shaw TV A look at FireSmart efforts in Fernie.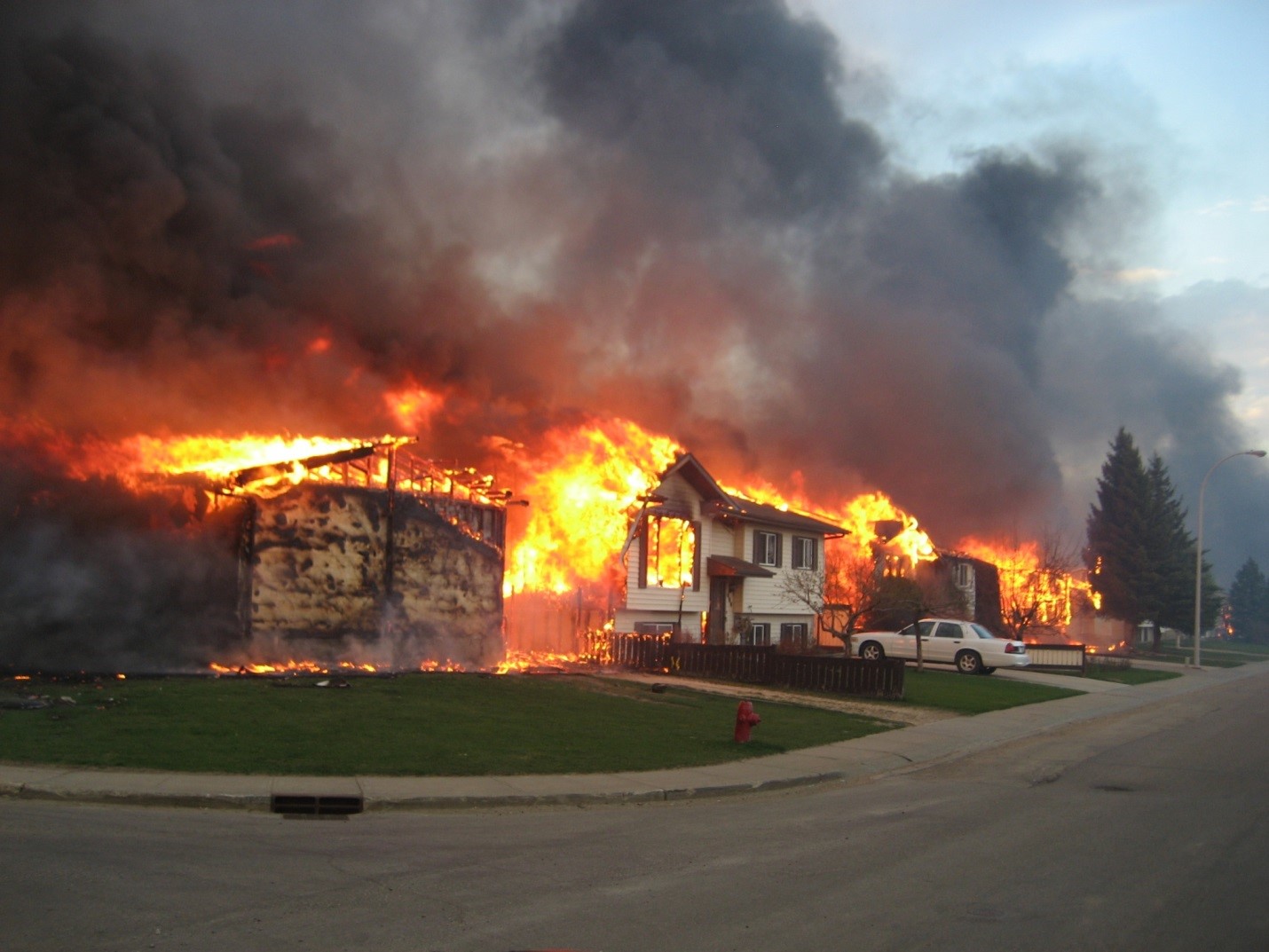 Wildfires are a serious threat in many communities, including Fernie, and experts across Canada are urging communities to take action now! The massive wildfire in Fort McMurray, Alberta provides a very real example of just how quick, complex and devastating a wildfire can be!
The City of Fernie is encouraging homeowners to band together this summer to protect their properties and their neighborhoods by reducing risks of structural loss to wildfires.
FireSmart Community Recognition Program
This Program is desig

ned to encourage local, self-organized groups of neighbours to implement solutions for wildfire safety by engaging and supporting homeowners to work together in protecting their own neighborhood from wildfire. Citizen involvement is the cornerstone of the FireSmart Communities Program.
Wildfire strikes fast! When it spreads into urban areas not every home can be attended or defended by firefighters. Communities whose residents have taken steps to reduce their vulnerability have a greater chance of lessening the impacts of wildfire.The FireSmart Communities Program offers residents a unique opportunity to implement FireSmart practices tailored to Fernie's needs.
Through the FireSmart Communities initiative you and your neighbors will gain useful knowledge and skills to prepare for a wildfire before it occurs. FireSmart homes and neighborhoods allow firefighters to concentrate on fighting the wildfire - which ultimately saves more homes and lives. What's more, even just a few preventative actions can prove critical, because when adequately prepared, homes have often survived a wildfire with less or no intervention of the fire department
Living with Wildfire
Whether you've lived in the wildland/urban interface for years, or are purchasing or renting your dream home away from it all, you should be concerned about wildfire. Living in a forested mountain area like Fernie, wildfires are a very real risk. But we are not helpless victims. There are effective solutions, that we as residents, can use to reduce the risk of wildfire losses. These solutions must be implemented in our own backyards - well before wildfire strikes; we cannot depend on fire fighters alone to prevent a wildfire disaster!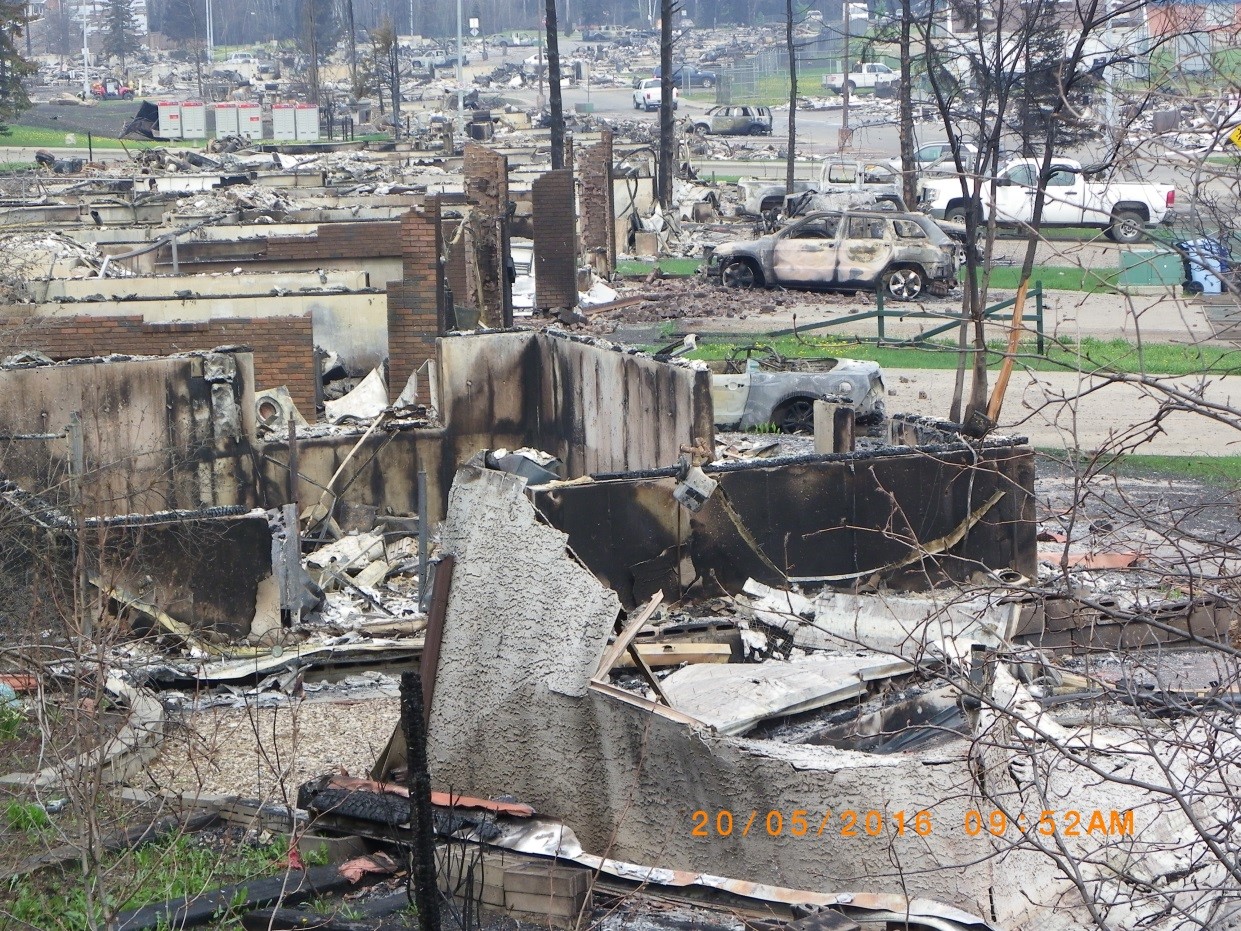 These solutions are part of the Fernie FireSmart initiative to raise awareness about the risks of wildfire and the shared responsibility that we all have in protecting our community. "Wildfire safety is something ordinary citizens - you, me, our neighbors, need to work together on to reduce our risks," states Fernie Fire Chief Ted Ruiter. "We are launching the FireSmart initiative in Fernie as it promises to be the most effective means of achieving our long-term objectives for community wildfire protection".
Wildfire Development Permit Area
The City is looking to develop a Wildfire Development Permit Area to help ensure that new and redevelopment undertaken within the interface area are more resillient to wildfire. The City's 2018 Community Wildfire Protection Plan (CWPP) included recommendations to develop a Wildfire DPA. The Wildfire Development Permit Area (DPA) could include regulations about what types of building materials can be used, how buildings and decks are built and the type and location of vegetation surrounding buildings that is allowed. In essence, the Wildfire DPA is intended to enshire FireSmart principles into the development process for existing properties and new subdivisions identified as within the interface area. If you would like to be included in our contact list for this project or if you have any questions, please contact the Planning Department at fernieplanning@fernie.ca.
Additional Information