Bylaw Services
If you are planning to operate a business in Fernie, or are looking for information about existing Fernie businesses, Bylaw Services can assist you, as well as help you understand the City's Bylaws.
City of Fernie Bylaw Service Team
The City of Fernie is proud to introduce our Bylaw Officers who assist with the compliance of bylaws in our community. Through education and enforcement, bylaw services work with residents, businesses and visitors to achieve bylaw compliance and assist in fostering a safe, healthy and respectful community. The goal of the Bylaw Department is to create and enforce laws that reflect community values and standards and provide transparent practices that enhance citizen confidence.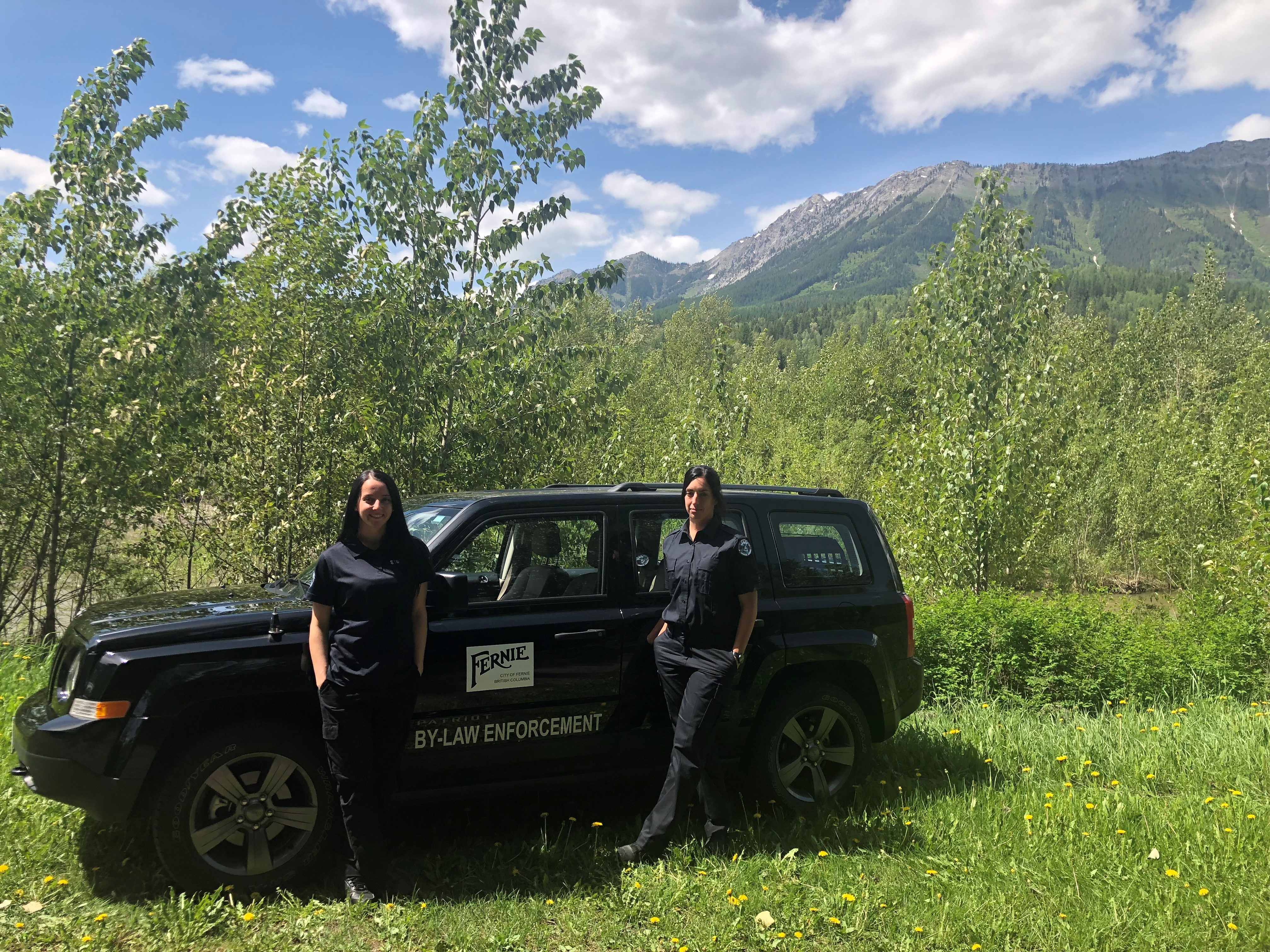 Jessica (left) was born and raised in Fernie. She joined the Bylaw Service Department as a summer student last year and recently completed the Corrections Program at Lethbridge College. Growing up in Fernie, she appreciates contributing to the overall safety and health of the community. In her spare time, she enjoys hiking, yoga and sports. She is returning to complete her Bachelor of Applied Arts at Lethbridge College this fall. Jessica brings a positive attitude to the team and is always willing to help others.
Elizabeth (right) is originally from Australia and relocated to British Columbia six years ago. Her role as a Bylaw Officer came naturally as she was already serving as an Auxiliary with the Fernie Fire Department. She has a passion for assisting the community and enjoys spending time outdoors hiking, biking and skiing on her days off. Liz is a great addition to the team as she brings positivity and passion for community safety.
Jessica and Liz look forward to working with the community to promote a safe and respectful community.