Local Government Awareness Week
May 15, 2023
The City of Fernie is excited to announce that it is Local Government Awareness Week! Throughout the week, we will be celebrating the work that our staff does to make the community a great place to live.
Equipment Showcase
Join us on Thursday, May 18, from 4:00 -7:00 PM, for an Equipment Showcase at the Fernie Aquatic Centre, 250 Pine Avenue. Staff will be on site to display the different types of equipment used throughout the municipality and answer your questions about these big machines. The pool will be open for a free swim from 6:30-9:00 PM to thank the community for all that they do to make our city a great place to live!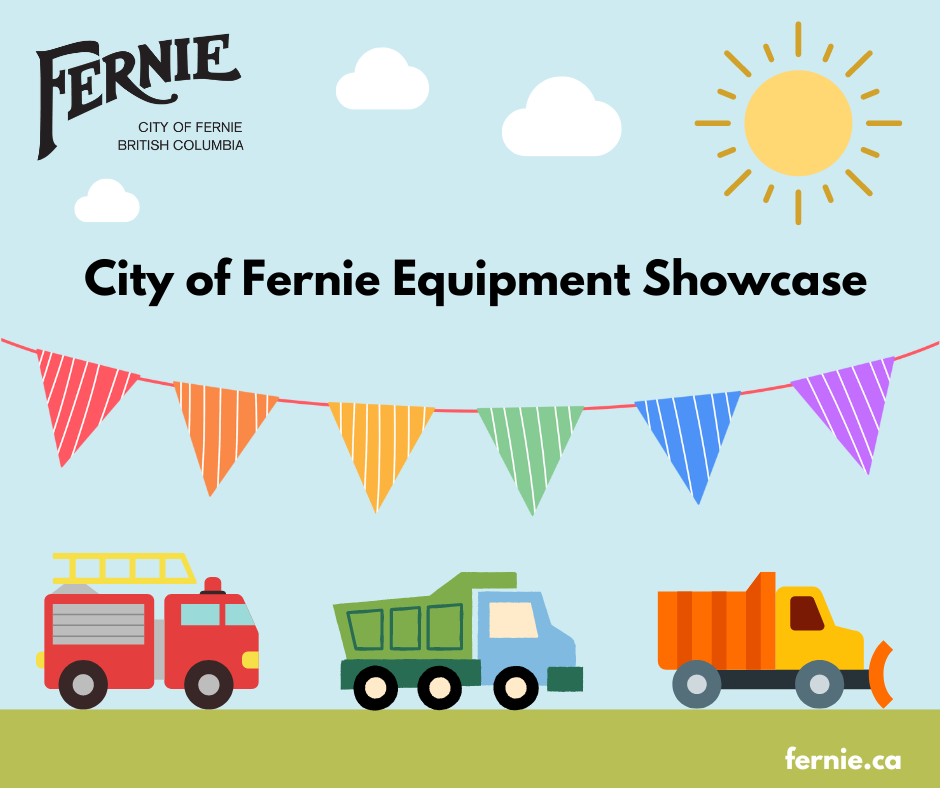 Council & Community Social
On Wednesday, May 17, Mayor and members of Council will host a community social in partnership with the Fernie Heritage Library. Join us for refreshments and a laugh while we watch the hilarious Parks and Recreation.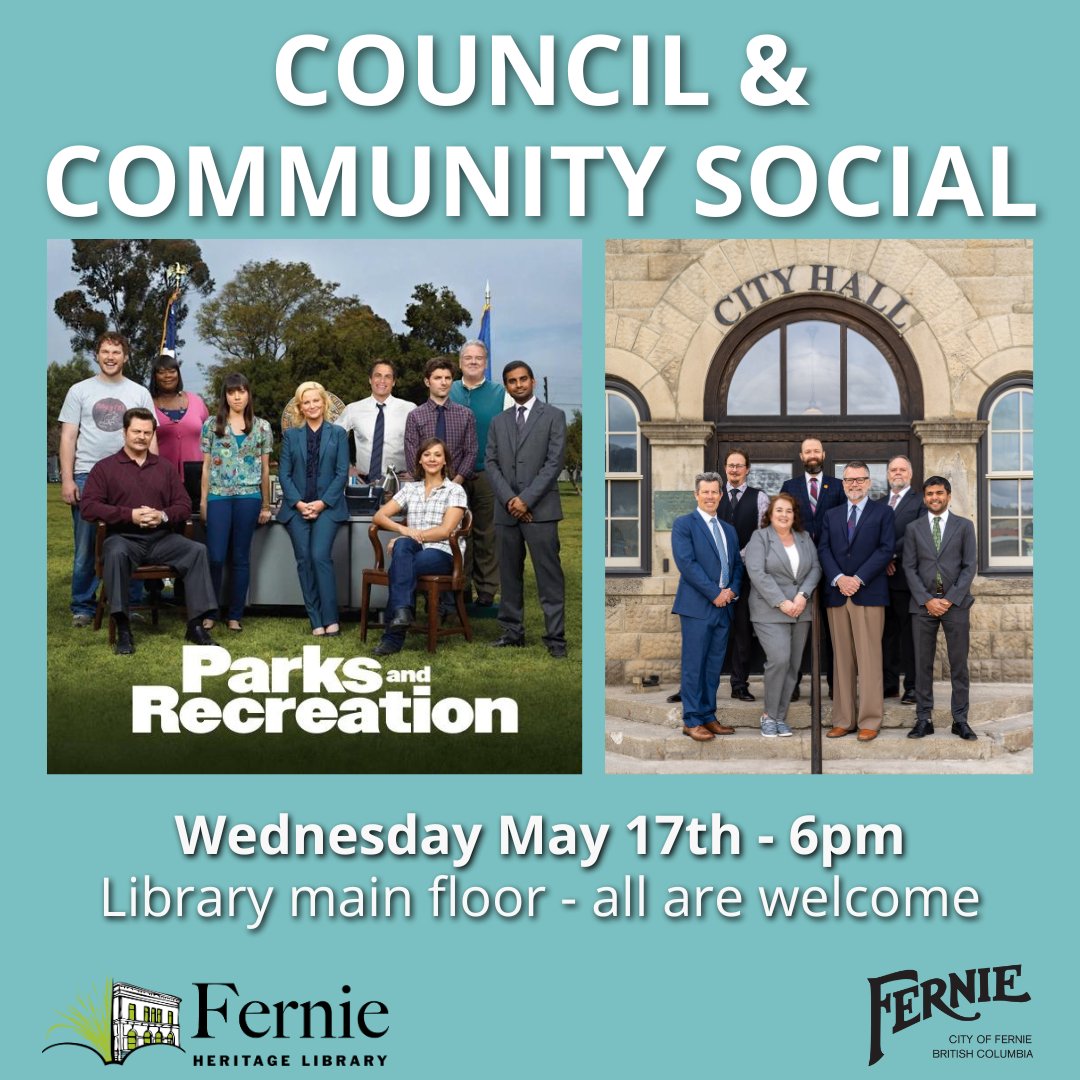 Storytime with the Mayor
On Friday, May 19 at 11:00 AM, the Mayor will be making a special guest appearence at Storytime at the Fernie Heritage Library to share some of his favourite stories. This is a drop-in event, no registration required.