Updated Floodplain Management Bylaw
June 8, 2018
The City of Fernie commissioned studies on Coal Creek, Fairy Creek and the Elk River to better understand the risk that flooding poses to our community. The last of these studies were completed in 2017 and showed that the city's floodplain was expanded and the volume of water to be expected during a potential flood was substantially higher than previously believed. To help protect the community and limit risk, the City has updated the Floodplain Management Bylaw to reflect the finidngs of the studies.
The studies showed that there are substantial areas in our city that are in the floodplain that were not previously identified. In addition, the height of the water in our floodplain is higher than previously understood. The work undertaken in the studies identified new flood construction levels for all areas in the floodplain and these will affect any property in the newly defined area.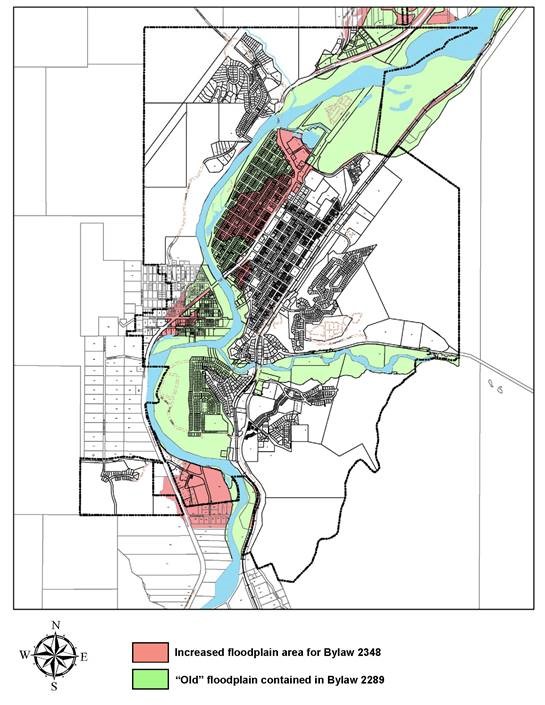 What is the Flood Construction Level (FCL)?
FCL is an elevation below which certain constructions and habitable space is prohibited for new buildings or renovations. FCL differs throughout the community as the elevation of the river changes. The FCL values included in the Floodplain Management Bylaw were developed through the city's flood studies. If you are planning to build anything within the floodplain that is not explicitly exempt from the bylaw, residents will have to hire a surveyor to determine your grade and design your building accordingly. This information will need to be submitted with any development permit or building permit application in the affected areas.
Who Do I Contact for Further Information?
If your home is in the floodplain and you are wanting to renovate or build, please contact the City Planning Department at fernieplanning@fernie.ca. The Planning department will assist you in determining the flood construction level for your property and in identifying any other constraints that may apply.