Station Square Public Art Project
January 16, 2018
Council has approved and supported the Public Art Evaluation Committee's recommendation to award the contract for the Fernie Art Project – 1908 Fire to Michael Hepher and Paul Reimer. This art piece will be installed at the Fernie Arts Station and is part of the Station Square Redevelopment Project.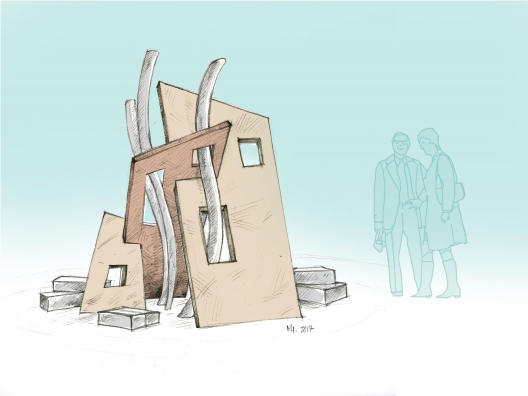 A total of $50,000 in funding was received for the project through a joint grant application between the City of Fernie and the Fernie Museum to the BC Canada 150 Grant Program. The grant requires $10,000 matching funds from the city, which will be allocated from the Station Square Project, funded by the Resort Municipality Initiative.
The grant stipulates that the art must commemorate a significant community story that has shaped the history of the city and the Great Fire of 1908 was chosen as a dramatic, defining moment for Fernie. The project must be completed by May 31.