Exemption Granted for Herbicide Treatment on Select City Properties
June 25, 2018
As per Pesticide Use Control Bylaw No. 2093, Council can grant exemption to spray pesticide or herbicide where weed infestations threaten the integrity of sensitive ecosystems. The Bylaw does not apply to noxious weeds or invasive plants that fall under the British Columbia Weed Control Act or the Forest and Range Practices Act. On June 25, 2018 City of Fernie Council granted an exemption for herbicide to be sprayed on the lands beside Max Turyk soccer pitch, Court House, and City Hall as permitted under section 6 of the Pesticide Use Control Bylaw. For the Organic Soil Management Plan to be effective, pesticide treatment is required to control excessive weeds to allow turf and greenspace to thrive. The purpose of this application of herbicide is to initially control the weed population and allow for grass roots to develop through our organic fertilizer program. Current existing weeds pose a threat to the program effectiveness if weeds are not minimized before application of organic fertilizer. The Lawn Doctor will be contracted to treat the lands beside Max Turyk, Court House and the City Hall.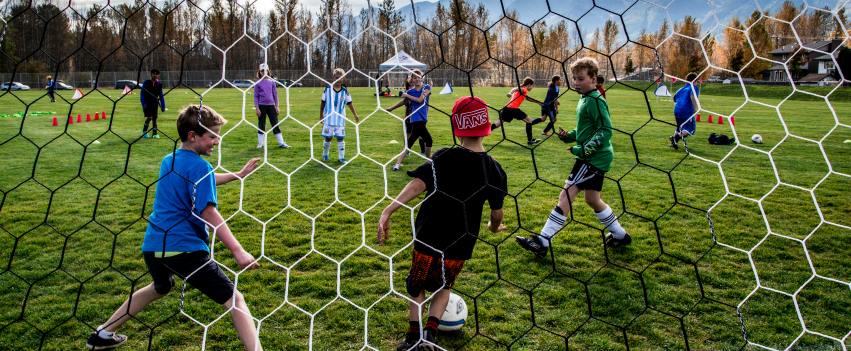 In British Columbia there are several legislative requirements that municipalities and cities must follow to address noxious weeds and invasive plants within city limits. Under provincial legislation, the City must comply with the British Columbia Weed Control Act and treat noxious weeds on city property.
The City of Fernie contracted West Fork Resource Management (WFRM) in 2013 to provide a strategy to manage noxious weeds and invasive species on City property. In 2017 WFRM completed a city-wide inventory of invasive and noxious plants and created a report that identified the following species in which are considered noxious weeds (prohibited) under provincial regulations: Canada Thistle, Blueweed, Common Tansy, Spotted Knapweed and Orange Hawkweed.
Noxious weeds and invasive plants pose a potential risk to people, animals and ecosystems. These weeds can quickly spread causing negative economic, social, and environmental impacts. It is the city's commitment to ensure that our public places are safe and sustainable for long-term use and enjoyment and our significant investments are protected.
The City of Fernie's Bylaw No. 2093 regulates the use of pesticides for non-essential purposes. As stated in the Bylaw, the regulation does not apply to the application of pesticides for the control of noxious weeds or invasive plants on public property.
For the City to comply with provincial regulations, WFRM was contracted to treat the sites which were listed as priority and contain noxious weeds. The areas will be treated based on species priority as identified by the East Kootenay Invasive Species Council.
WFRM anticipates starting the application of herbicide on July 3, 2018 and will carry out applications on City properties throughout August and September based on areas of priority. WFRM will post "Herbicide Treatment Notice" signs prior to application and will specify the time and date of the planned application. The signs will remain in place for 72 hours after treatment. Residents are encouraged to stay off treated areas while signs are in place.
WFRM will be using Milestone (active ingredient is aminopyralid) and Clearview (active ingredient is aminopyralid metsulfuron-methyl). According to Dow AgroSciences, the treatment products are low risk to humans, animals and the environment. These products have minimal impact and toxicity to mammals, birds, invertebrates, bees and they do not bioaccumulate in the environment. In addition to chemical treatments, hand-pulling will take place where feasible.
The City of Fernie is committed to ensuring our public places are safe for people and animals. We heard from the public last year that there were concerns around the spraying of pesticides on City property. Our Organic Soils Management Plan provided the City with an organic method focused on improving soil health, better turf conditions and to reduce the need long-term for pesticides and herbicides on City property. The recommendation of using pesticide treatment as a starting point to control excessive invasive or noxious weeds was given to allow the organic solutions to be effective. In accordance with the City's Pesticide Use Control Bylaw, Council may issue an exemption for public lands to be treated with pesticide where the integrity of the eco-system is threatened by infestation. Prior to any application of pesticide, the measures laid out in the bylaw to ensure residents and users are aware of any potential spraying taking place will be adhered to. This includes written notice to residents on adjacent lots, informational signage placed 48 hours prior to and remaining in place 72 hours after application.
Frequently Asked Questions - Treatment of Noxious Weeds and Invasive Plants
West Fork Resource Management Report 2017
Dow AgroScience Clearview Product Sheet
Dow AgroScience Milestone Product Sheet