Water Quality Advisory RESCINDED
December 4, 2017
The Water Quality Advisory issued on November 25, 2017 has been rescinded. Testing shows that current water quality is GOOD with less than 1 NTUs.
If you or your business would like to receive Water Quality Notifications via email or fax please contact City Hall at 250.423.6817 or email cityhall@fernie.ca. Please visit the Water page for more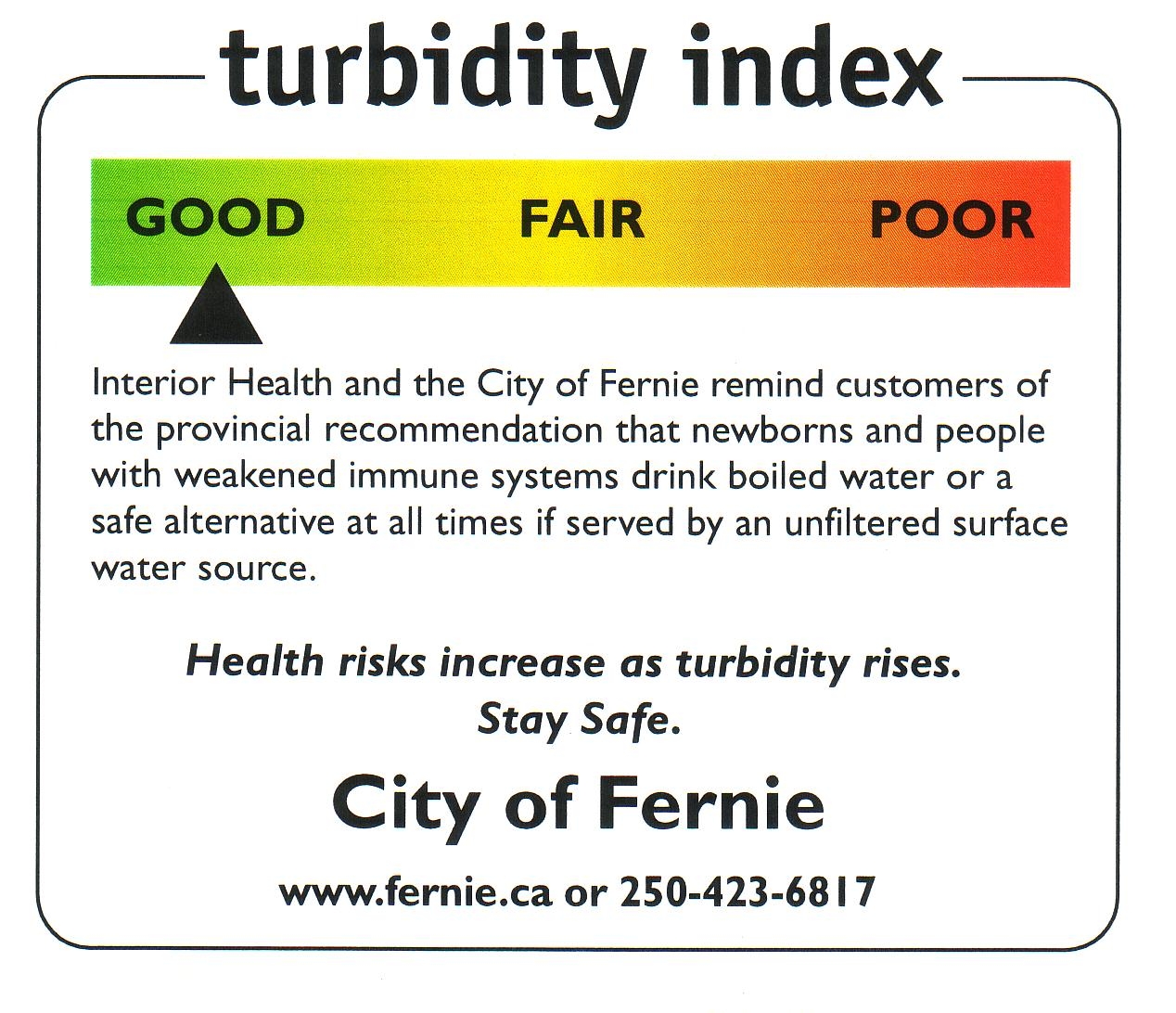 information on Water Services and Turbidity.