Spotlight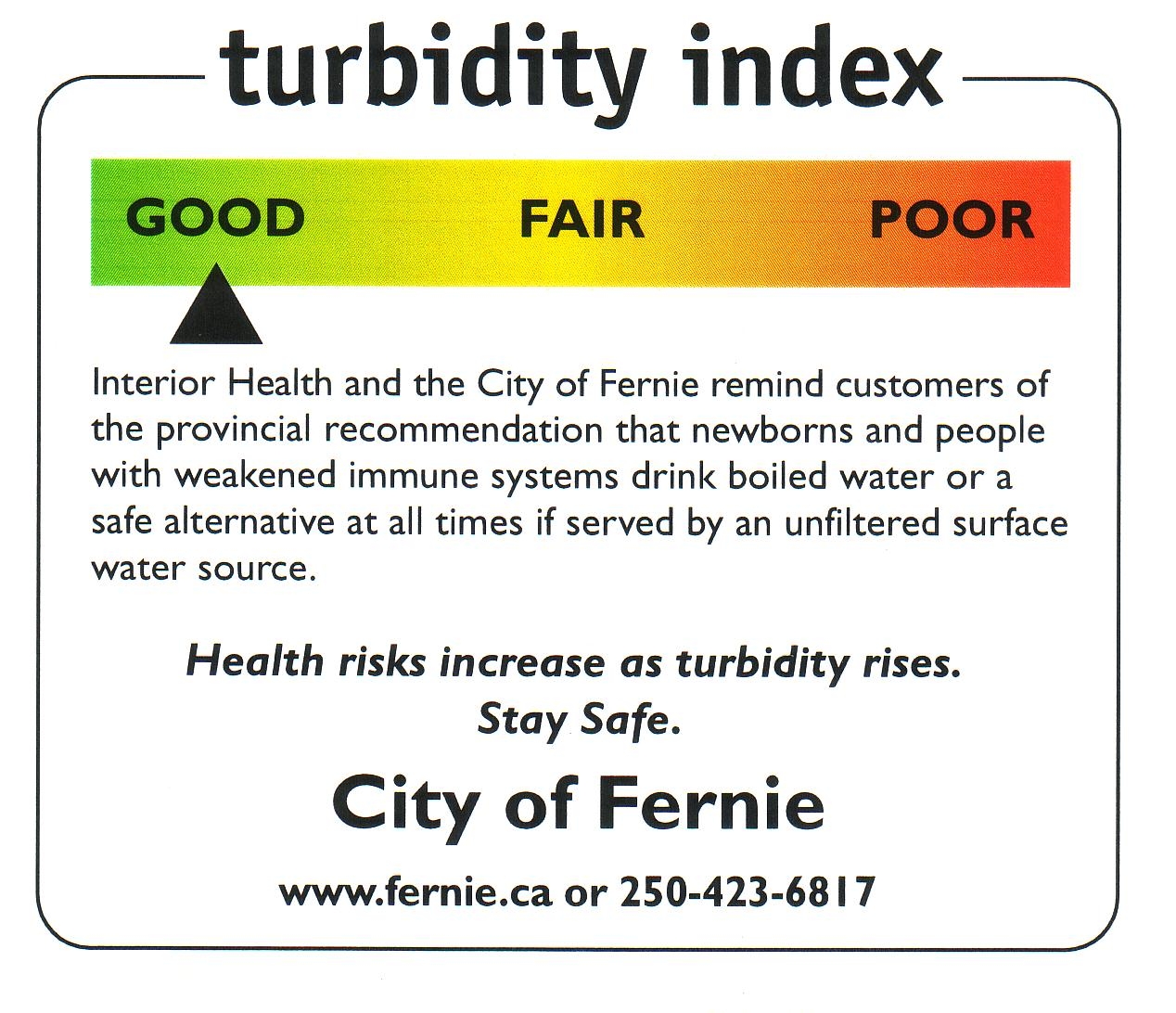 Important Messages
WATER QUALITY TODAY: Testing shows that current water quality is GOOD with less than 1 NTUs. If you or your business would like to receive Water Quality Notifications via email or fax please contact City Hall at 250.423.6817 or email
cityhall@fernie.ca

WATER MAIN FLUSHING: City workers are in the process of flushing water mains within the City.
While flushing is taking place, you may find the water slightly cloudy or water pressure in your home may decrease temporarily.