Spotlight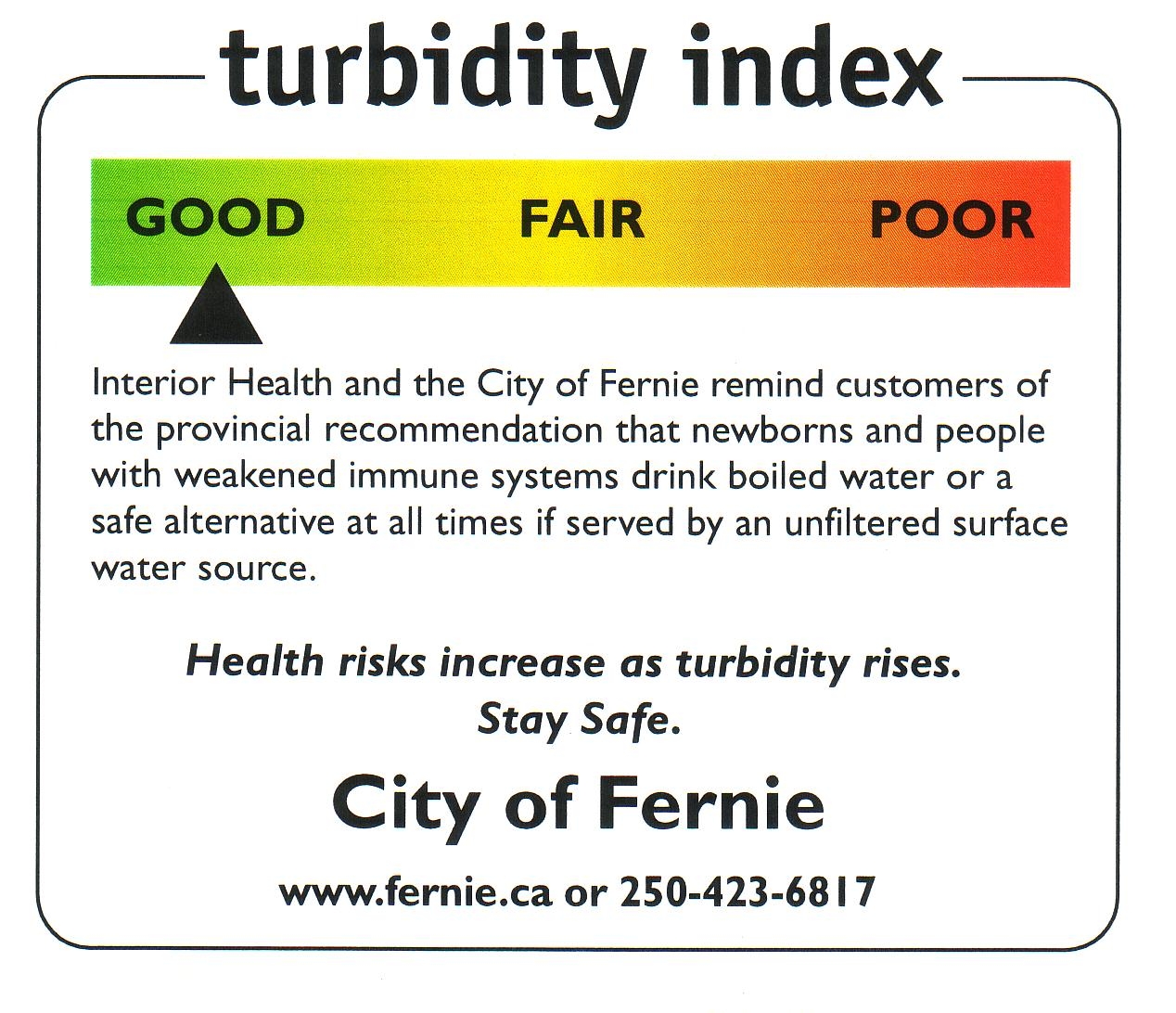 Important Messages
WATER QUALITY TODAY: Testing shows that current water quality is GOOD with less than 1 NTUs. If you or your business would like to receive Water Quality Notifications via email or fax please contact City Hall at 250.423.6817 or email
cityhall@fernie.ca

7TH STREET REDEVELOPMENT: The City of Fernie is redeveloping 7th Street from Highway 3 to 2nd Avenue. Work is ongoing and expected to continue until September 15th. To ensure public safety, the road will be periodically closed to the public.

NORTH MAINTOWN REDEVELOPMENT:The City of Fernie is redeveloping certain roads and utilities in the north part of Maintown. This will include work on 1st Ave from 11th St to 15th St, 2nd Ave from 13th to 16th Street, and 14th and 15th Streets between 1st and 2nd Ave. The work is expected to continue until approximately August 31.

WATER MAIN FLUSHING: City workers are in the process of flushing water mains within the City.
While flushing is taking place, you may find the water slightly cloudy or water pressure in your home may decrease temporarily.