Spotlight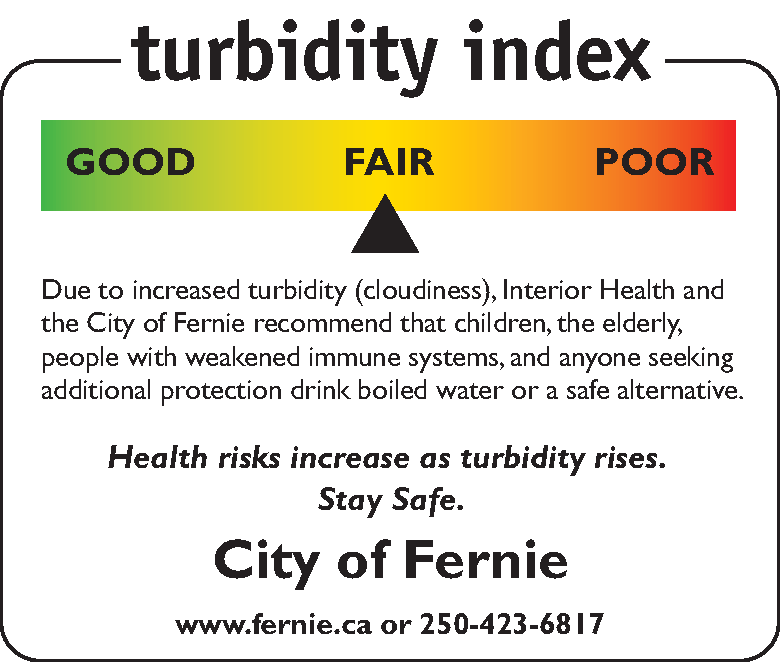 Important Messages
WATER QUALITY TODAY: Testing shows that current water quality is FAIR with between 1-5 NTUs. If you or your business would like to receive Water Quality Notifications via email or fax please contact City Hall at 250.423.6817 or email cityhall@fernie.ca

2017 PROPERTY TAXES REMINDER: Property taxes are payable by July 4, 2017, after which time a 10% penalty will be added to any unpaid current year taxes. Home Owner Grants must also be claimed by July 4, 2017 to avoid a 10% penalty.

FERNIE AQUATIC CENTRE: Closed for annual maintenance May 6- July 4, 2017. Summer Swim Lesson Registration runs from June 27- June 30 (8am-2pm).

CANADA DAY 2017: Join us on July 1st as we celebrate Canada's 150th Birthday! We'll have a whole range of fun activities, live music and fireworks.