Spotlight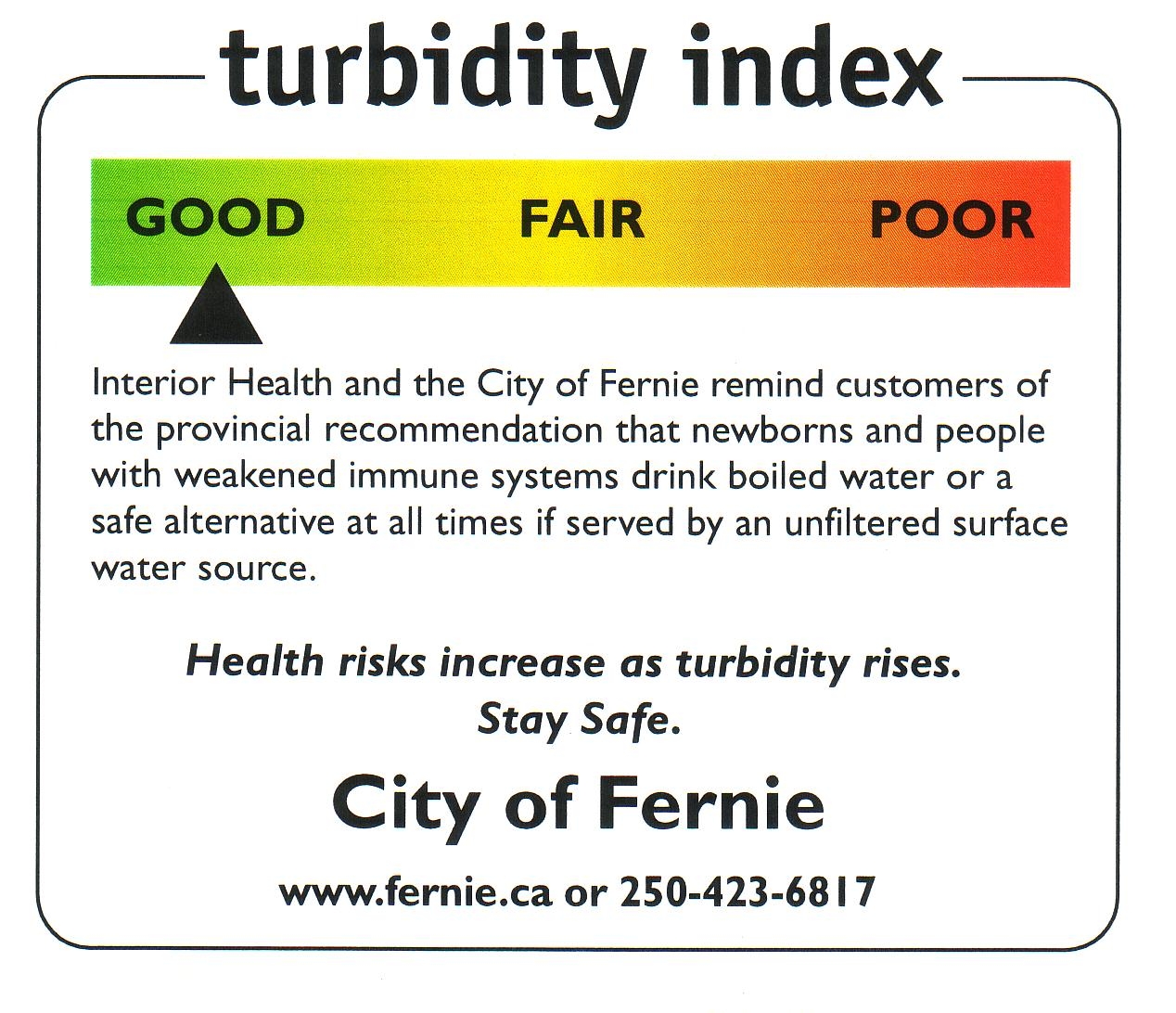 Important Messages
WATER QUALITY: Testing shows that current water quality is GOOD with less than 1 NTUs. If you or your business would like to receive Water Quality Notifications via email or fax please contact City Hall at 250.423.6817 or email cityhall@fernie.ca

JAMES WHITE WELLS PROJECT: Construction will recommence April 12, 2017 through the summer in the south end of the park. Works include installation of two well pump stations and a control room for a future secondary water source.

TEMPORARY TREATED EFFLUENT DISCHARGE: Residents are advised that in order to dispose of excessive amounts of water in the sanitary sewer collection system the City will temporarily discharge treated effluent in accordance with the Ministry of Environment Operation Permit to the Elk River from April 11 to April 25, 2017.

FERNIE AQUATIC CENTRE: Closed Good Friday April 14 and Easter Sunday April 16, 2017.